Q: Can I use the Product Rental Module for products that are both for sale and rental?
A: Yes, the Product Rental Module is designed to handle both regular products for sale and products available for rent on your website. You have the flexibility to list and sell items for purchase, as well as offer items for rent simultaneously.
However, there is a restriction: a single product cannot be both a sale and rental item at the same time. In other words, you cannot sell a rental item. To accommodate both options for the same product, you would need to create a separate rental product and a sales product. Keep in mind that inventory for these products will also be managed separately.
Q: Can I have both sale and rental items in the same cart?
A: Absolutely! You can mix both sale and rental items in the same shopping cart to provide your customers with a seamless shopping experience.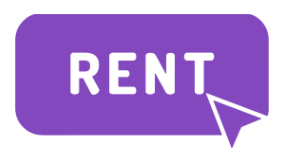 ===================================================================
We trust that you have found this article to be informative and valuable. If you have any further inquiries or require assistance, please do not hesitate to reach out to our dedicated support team at support@toolecommerce.com. We are here to assist you with any questions or concerns you may have.