Installing Quotations PRO
1. Before and After Installations front store examples
2. Download Quotations Pro Module
3. Installing the Quotations Pro
1. Before and After Installations front store examples
1.1. Before Installation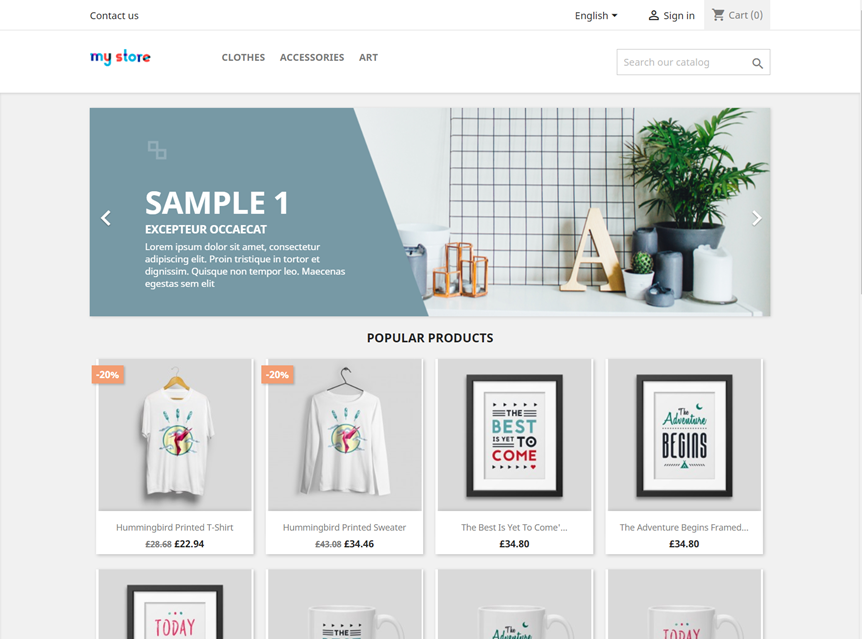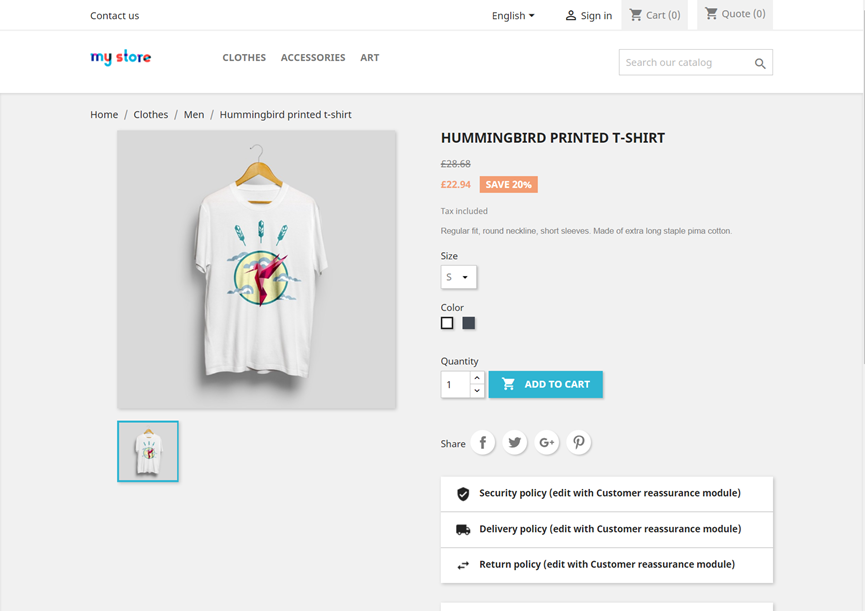 1.2. After Installation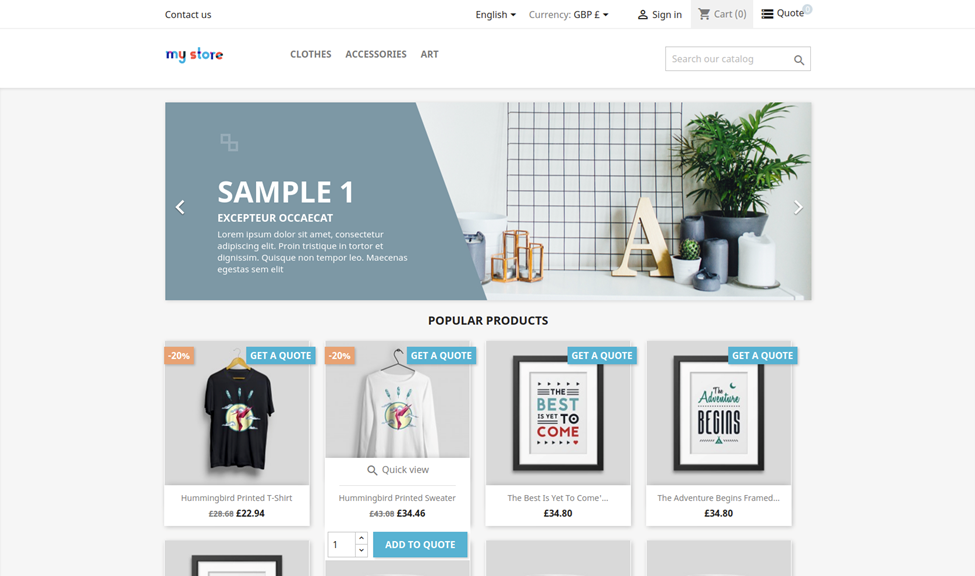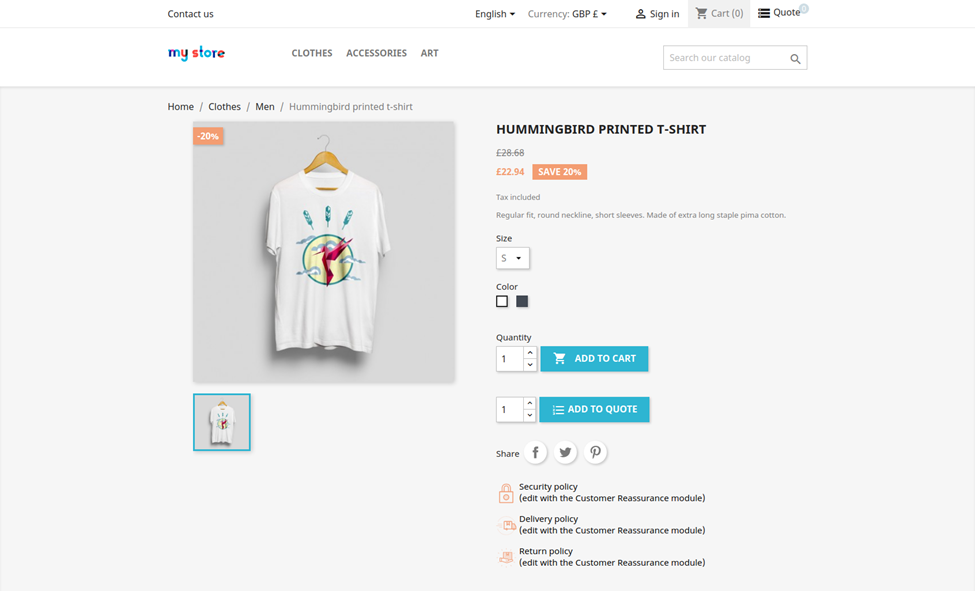 3. Installing the Quotations Pro
3.1 Log into Prestashop Backoffice
Go to your Prestashop Backoffice and login to the system Dashboard.
3.2 Select module
Select the MODULES tab.
3.3 Add a new module
Select the 'Add a new module' option.
This will display a field allowing you to select the zip file you downloaded containing the module.
3.4 Select new module to install
Select 'Choose file', browse to your downloaded module zip file, select it, and select OK. You then select 'Upload the module' option.
After a few seconds the module will be uploaded to your server, and the option to install will be offered. You may now select the install option.
3.5 Install your new module
Prestashop will display a warning message that this module is unverified. This is because you are not installing the module via the official prestashop store. You may safely 'Proceed with the installation'.
3.6 Complete
Congratulations, you have now successfully installed your new module. You may now proceed to the module configuration section.
________________________________________________________________________________________________________________
We trust that you have found this article to be informative and valuable. If you have any further inquiries or require assistance, please do not hesitate to reach out to our dedicated support team at support@toolecommerce.com. We are here to assist you with any questions or concerns you may have.