This document, provided by Amazon, serves as a comprehensive guide for utilizing the BOPIS (Buy Online, Pick Up In-Store) feature, referred to as the Click and Collect app in the EU. By implementing this tool, you can tap into the vast potential of Amazon's monthly foot traffic, which exceeds 200 million customers in the US alone. Imagine the possibilities of engaging this extensive customer base with your local store.
With Amazon BOPIS, you can seamlessly integrate your online customers with your brick-and-mortar establishment, fostering stronger customer relationships and boosting your sales by encouraging additional items in their shopping carts. Furthermore, it aids in streamlining your inventory management processes.
If you haven't already, we invite you to download the application and carefully review the guidelines outlined in this document.

Should you require any further assistance or have inquiries, please don't hesitate to reach out to our dedicated support team. Their contact details are conveniently located below this article for your convenience.
Amazon BOPIS (Click and Collect) Shopify Self Service Onboarding Guide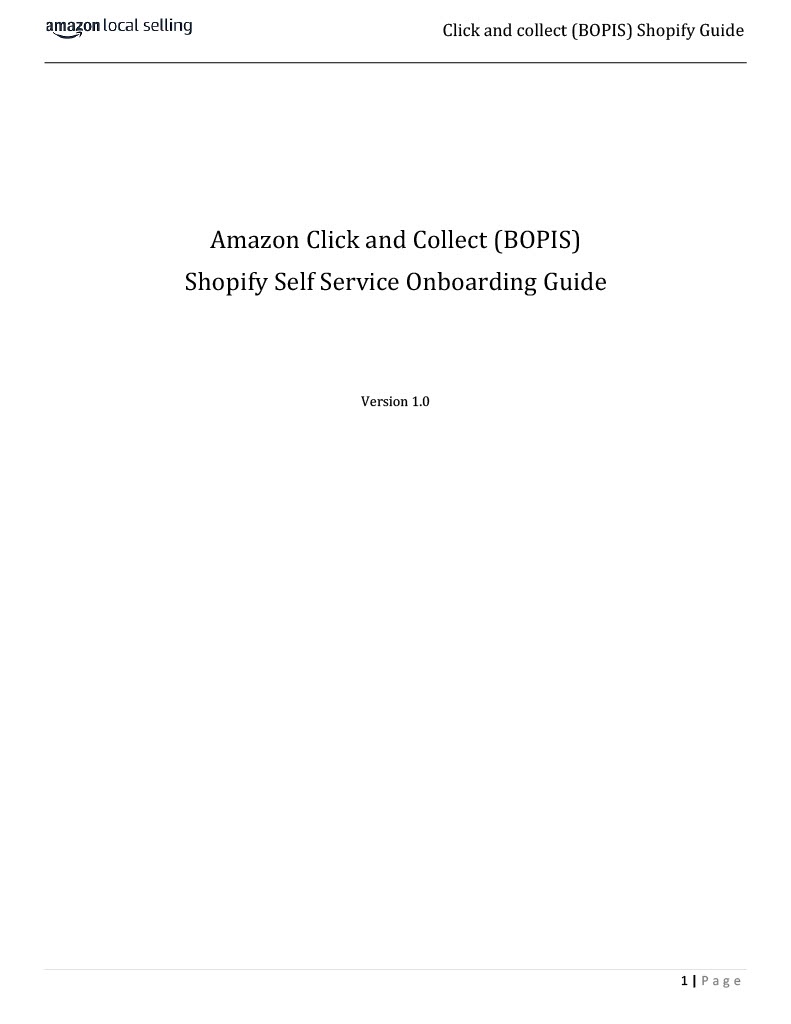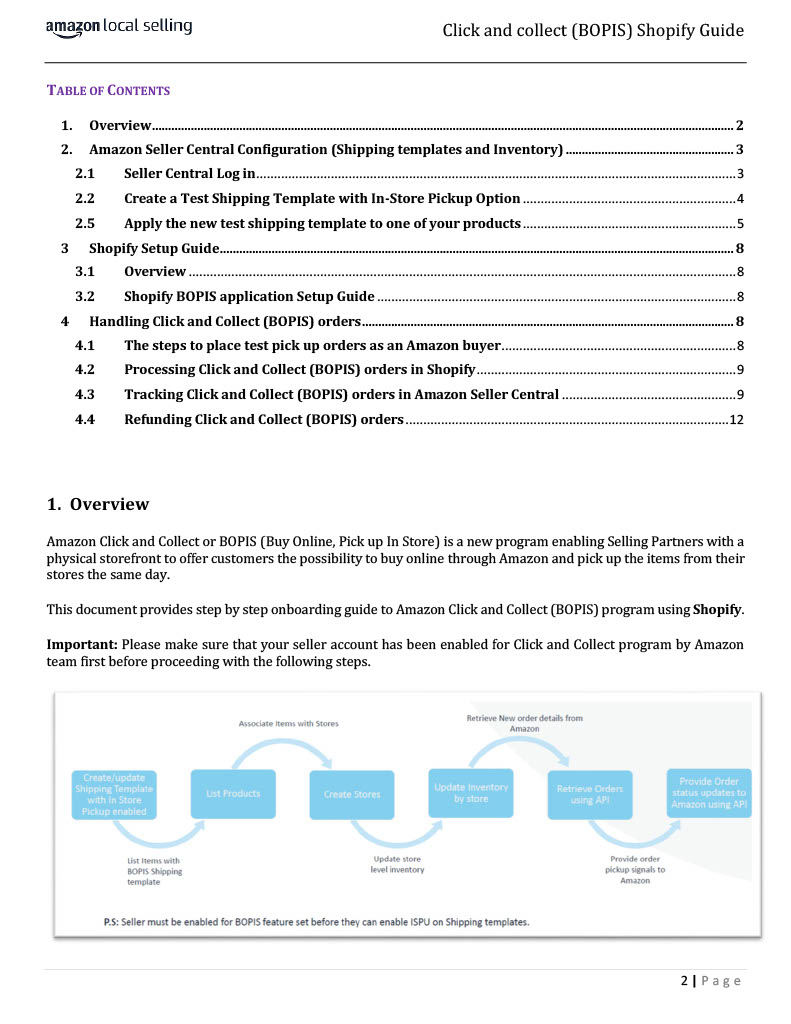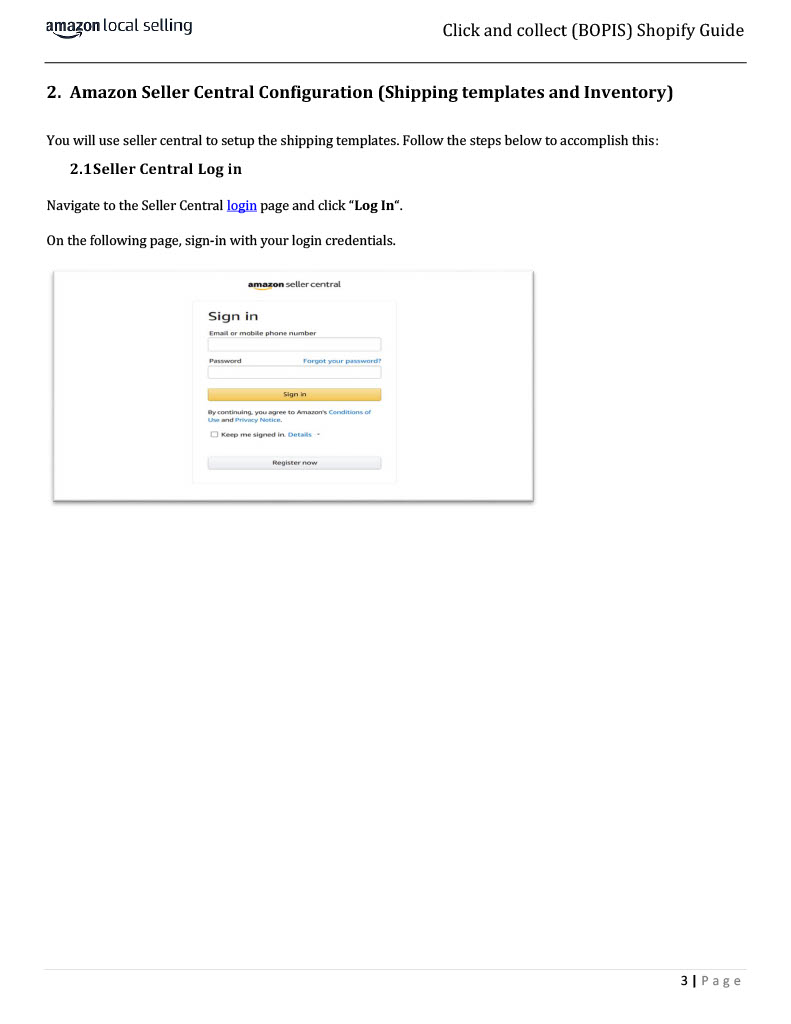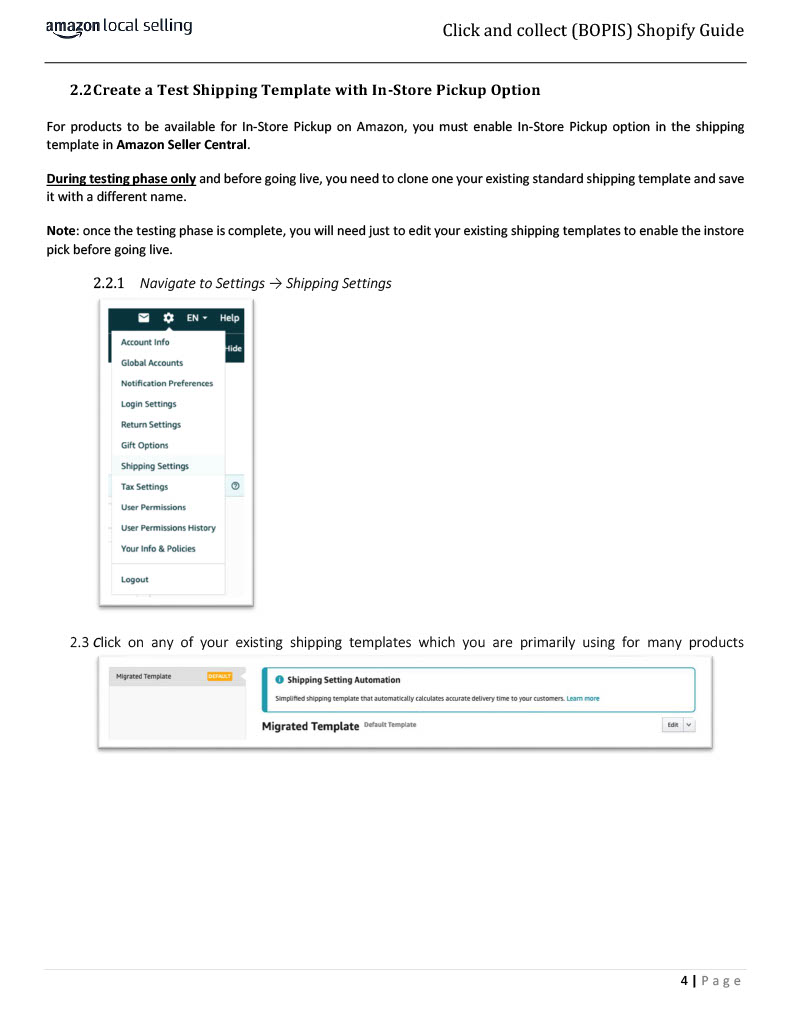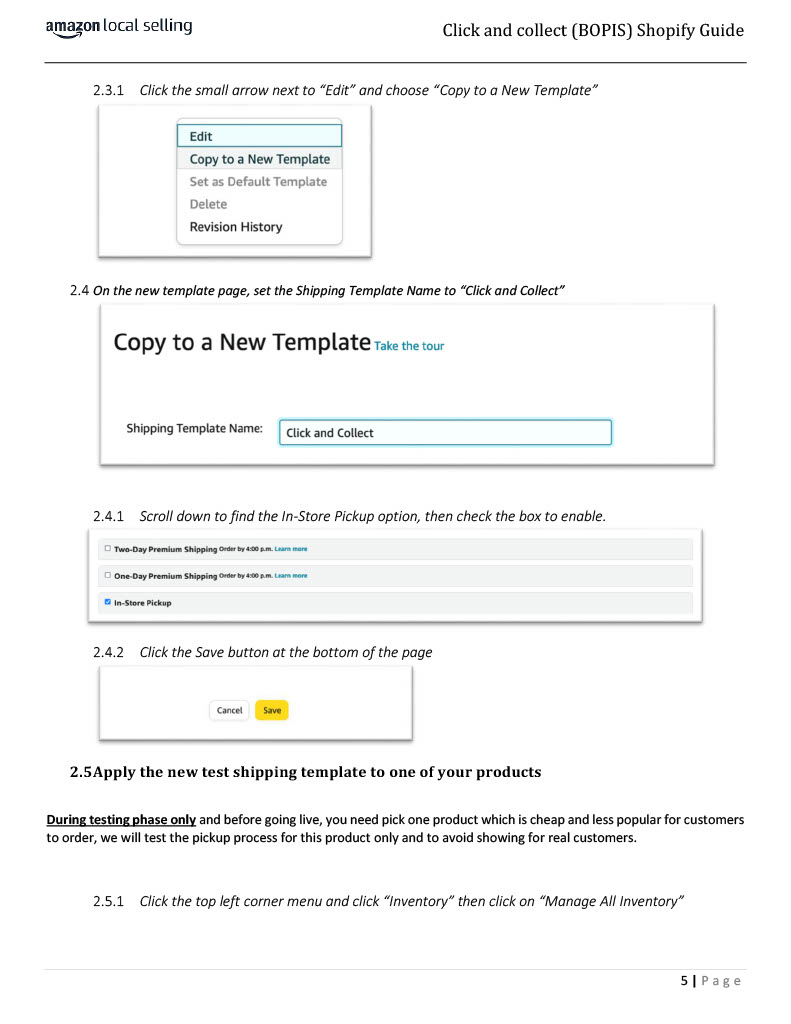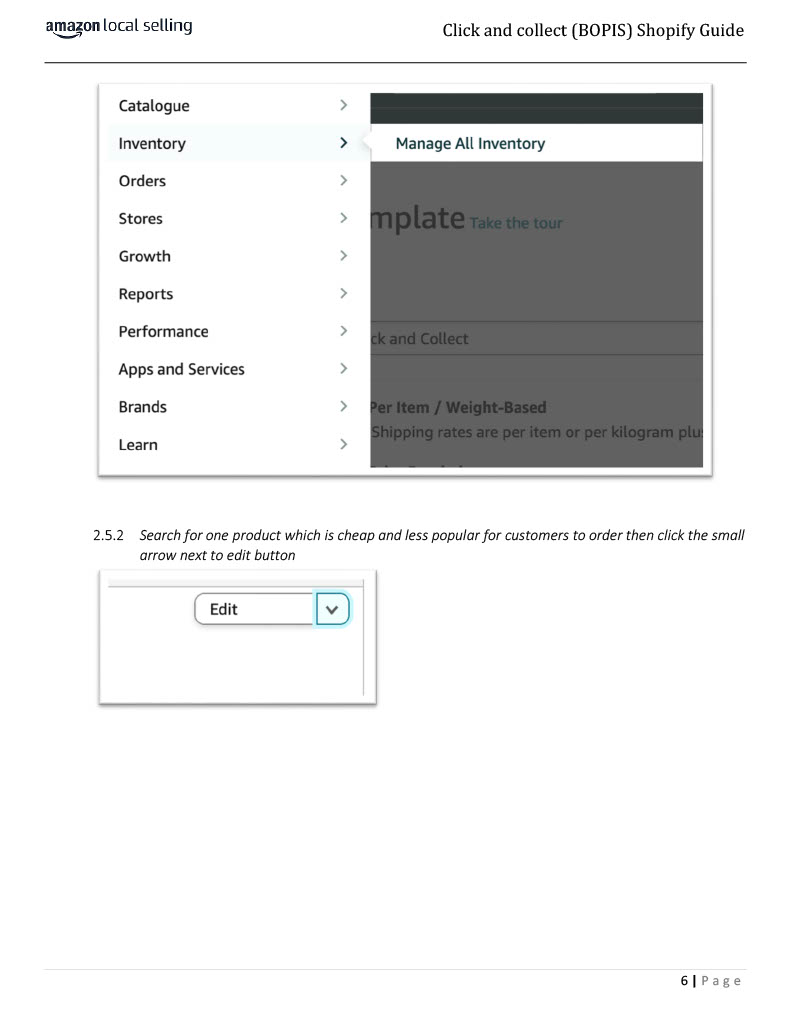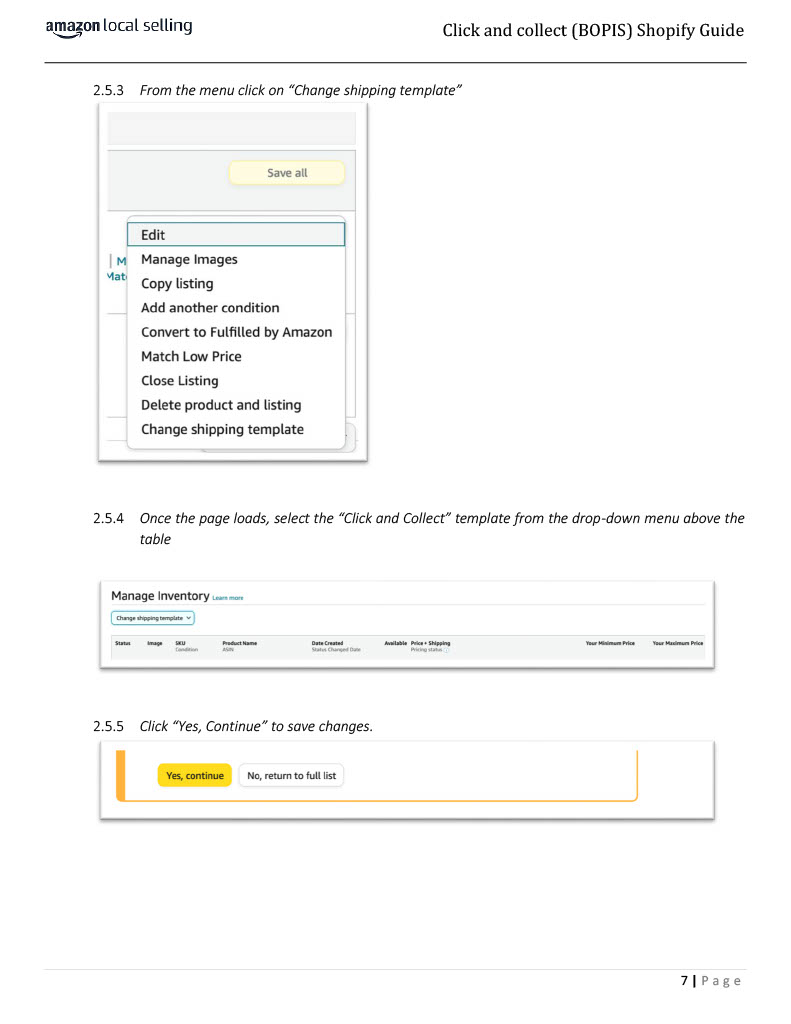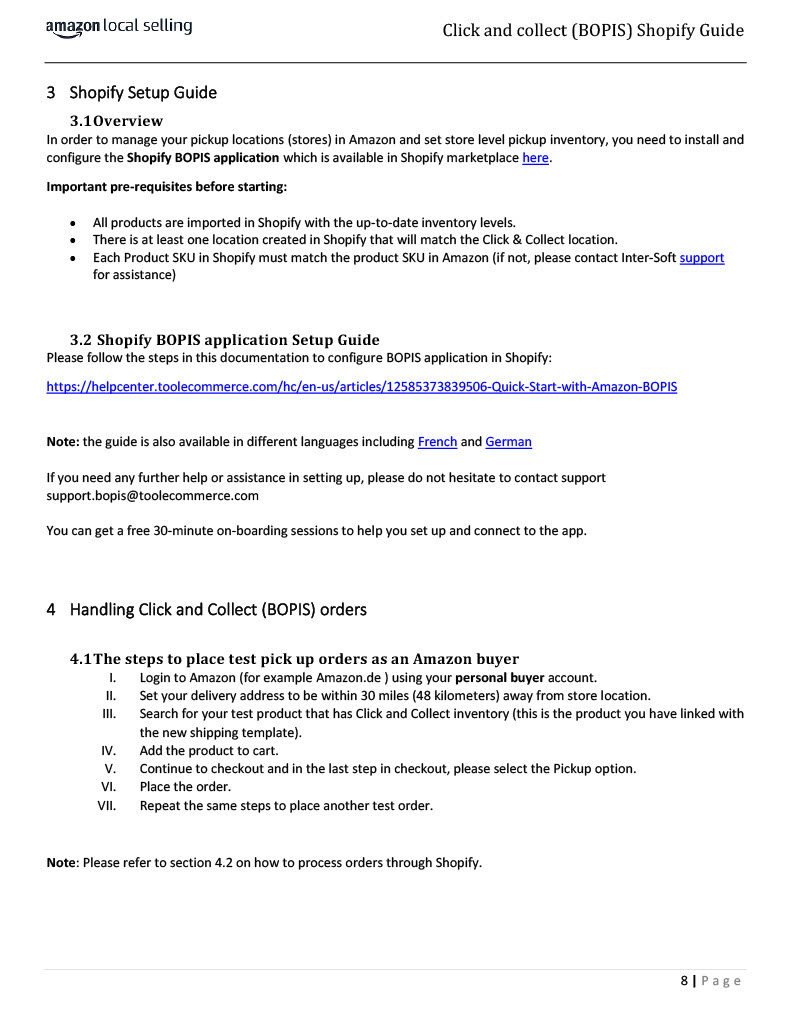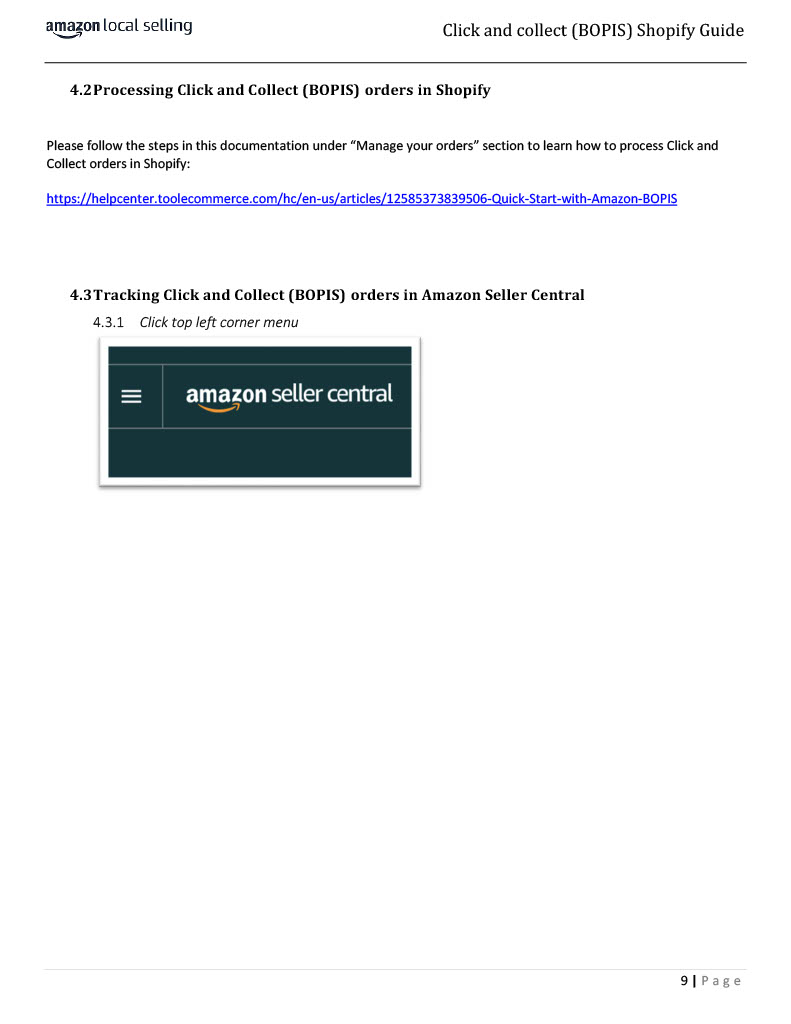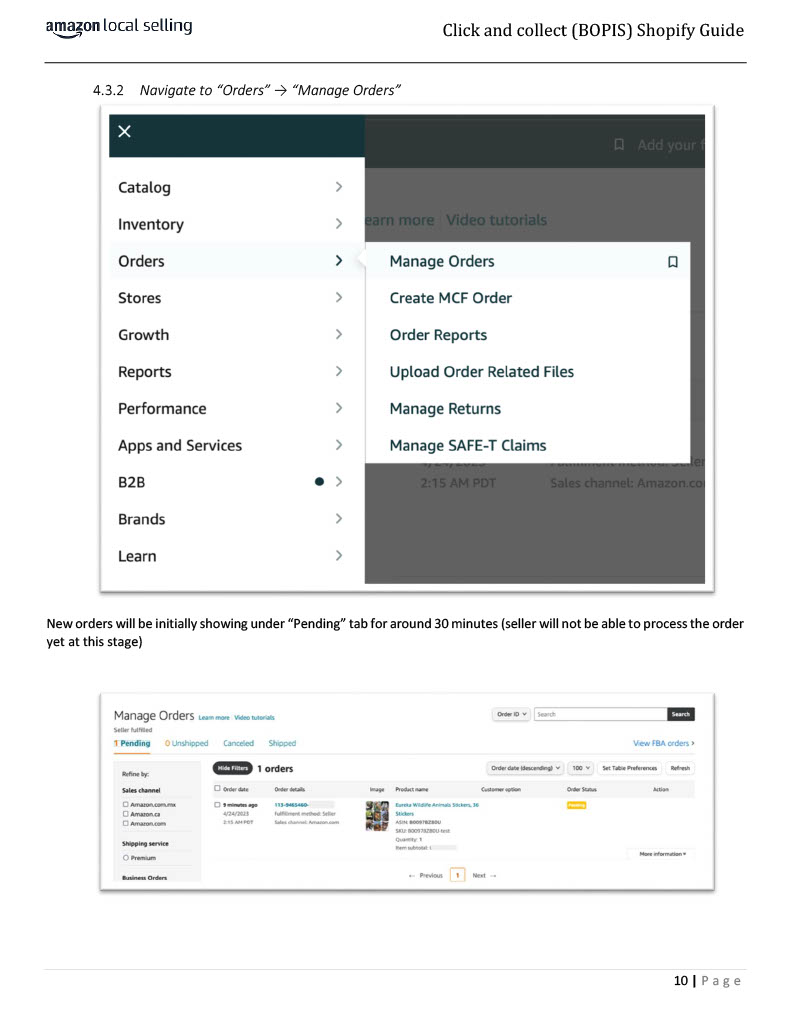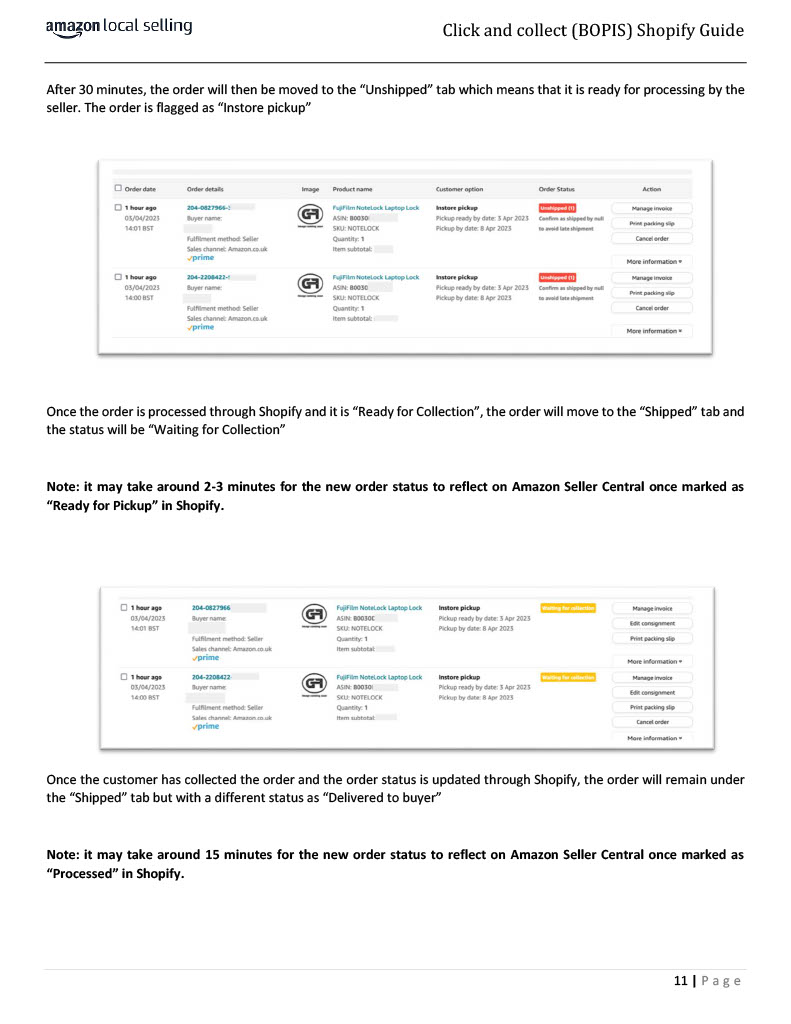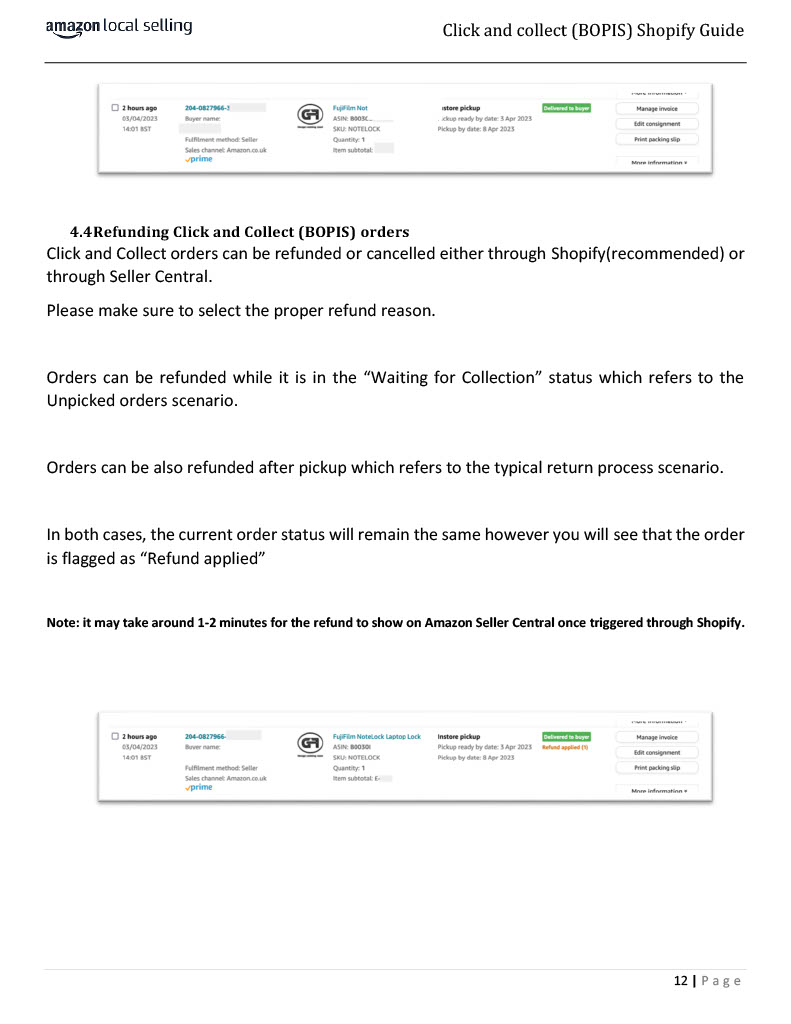 We trust that you have found this article to be informative and valuable.
If you have any further inquiries or require assistance, please do not hesitate to reach out to our dedicated support team at support@toolecommerce.com.
We are here to assist you with any questions or concerns you may have.